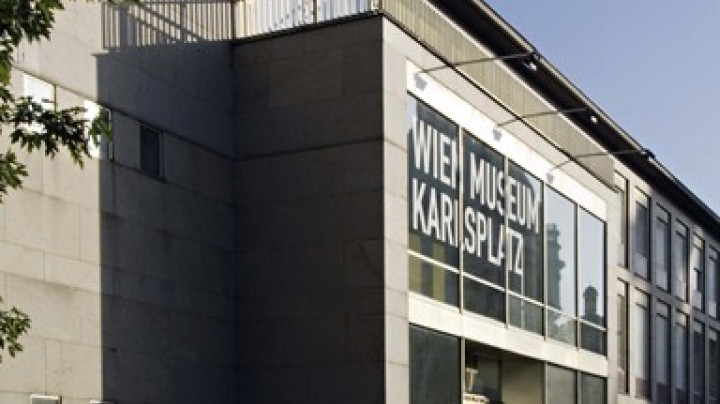 Wien Museum
Wien Museum is a general-purpose, metropolitan museum with a wide range of collections and exhibitions – including the history of the city, art, fashion and everyday culture, from the very early settlements to the present day.
Because of its general approach and interdisciplinary potential, it occupies a unique position among Vienna's museums. As well as the main building on Karlsplatz it encompasses many sites throughout the city, first and foremost the Hermesvilla in the Lainzer Tiergarten, the Römermuseum, the Clock Museum and the Musician Apartments. Taking the city of Vienna as a model, it explores the general theme of social, cultural and urban change in comparison with other cities.
The museum aims to address current topics and issues by looking at history and working with historical records. This is based on the conservation, research and permanent re-interpretation of the holdings and their significance in our lives today. Although Wien Museum is not primarily an art institution, it also deals with art and the conditions in which it is created. Artistic phenomena are placed in their social and cultural context and considered within a broader framework ("art plus" principle).
The history of the city and the cultures within it are not regarded as homogeneous processes, and the collection of objects and their exhibition are presented and managed with account taken of the lifestyles, interests and recollections of people of different origins. Collection activities in future will be based on the principles of radical selectivity and significant selection. The collections focus on Vienna and are supplemented by artefacts from the twentieth century.
Wien Museum is a repository of knowledge and a public medium. It offers permanent residents, newcomers and passing visitors an opportunity for contemplation and reflection.
To all of them the message is simple:
if you are interested in Vienna, this is the place to pick up its traces.

Opening hours:
Tuesday to Sunday, 10 am - 6 pm
Closed 1.1., 1.5. and 25.12.