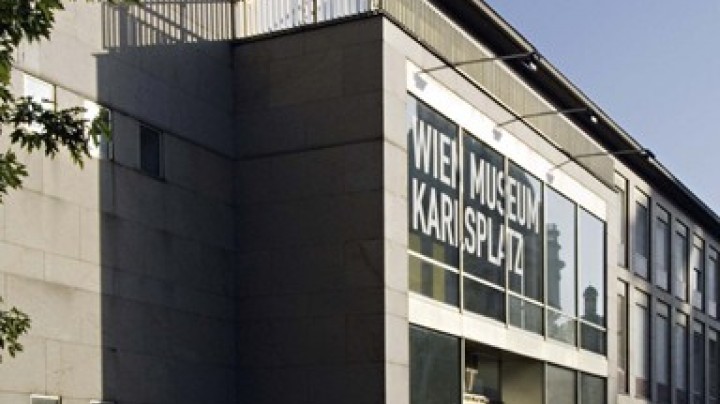 Johann Strauss Wohnung
Johann Strauss (1825 – 1899) was the most successful scion of the "waltz dynasty", thus perforce his father's toughest rival. He started his career as a composer and conductor of dance and march music and was later a key figure in raising the genre of the operetta to scintillating heights. He was an international star in the modern sense of the word, thus went on tours all over Europe, including Russia, and even America. His talent as a showman in entertaining his public made him the darling of his age; even his turbulent private life could not detract from his popularity, although three marriages with very different women provided the gossip columns with the appropriate material.
Johann Strauss the Younger had had close ties to Leopoldstadt ever since his childhood. His parents and siblings lived in the building housing the inn "Zum goldenen Hirschen" on what is now Taborstrasse, also joined later by the sisters-in-law and their children. After the fusion of Leopoldstadt into "Greater Vienna" in 1860, the district soon changed in appearance. From 1863 to 1870, Johann Strauss the Younger lived on the former Jägerzeile, which had shortly before undergone development into the elegant and urbane Praterstrasse.
The most famous composition associated with house no. 54 is Opus 314, "The Blue Danube Waltz", in fact, it is known as the "unofficial Austrian national anthem". It received its world premiere on 15 February 1867 in the nearby – now no longer extant – Dianasaal, in a version that seems odd to us today – sung by a male voice choir.
Among the many exhibits in the memorial apartment is a valuable Amati violin, which according to a certificate of 1911 once belonged to the "King of the Waltz".
Opening hours
Tuesday to Sunday and public holidays, 10 am – 1 pm and 2 pm – 6 pm
Closed: 1.1., 1.5., 25.12. also Easter Monday, Whit Monday and other holidays occurring on a Monday.