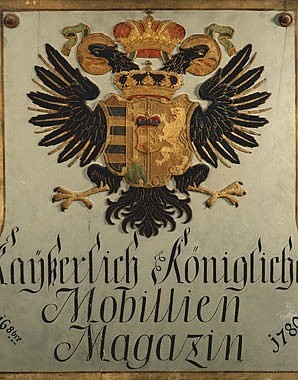 Vienna – Hofmobiliendepot 1793–1914
The k. u. k. Hofmobilien- und Materialdepot was part of the economic machinery of the Habsburg Court and responsible for the storage, administration and maintenance of the enormous holdings of Court furnishings.
Today conservation, curation and research constitute the main tasks of the body entrusted with the care of the holdings. After comprehensive remodelling, the 'lumber room of the Monarchy' has become a modern centre of research, which since its reopening in 1998 as one of the largest furniture museums in the world regularly presents temporary exhibitions in addition to exhibiting and curating the permanent collection.