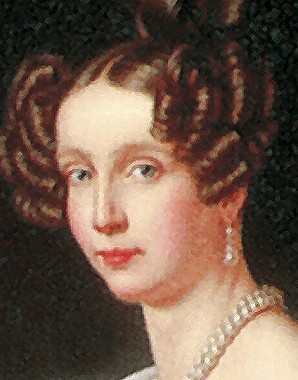 Sophie of Bavaria
Archduchess of Austria (non-ruling member of the dynasty)

Born 27 January 1805 in Munich
Died 28 May 1872 in Vienna

The daughter of King Maximilian I of Bavaria, Sophie married Archduke Franz Karl, the brother of Emperor Ferdinand I in 1824. Hugely influential – she was even called 'the only man at Court' – she secured the succession for her eldest son Franz Joseph following the abdication of Ferdinand I in 1848. She also played a dominant role in the corridors of power during the early years of the young emperor's reign.