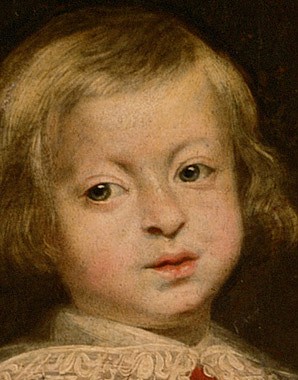 Ferdinand IV
Archduke of Austria; as Ferdinand IV 1653–1654 Roman king (as the designated successor to his father, Emperor Ferdinand III)

Born in Vienna on 8 September 1633
Died in Vienna on 9 July 1654

Archduke Ferdinand was groomed from an early age by his father Emperor Ferdinand III as his successor on the throne. While still a youth he was crowned King of Bohemia (1646) and King of Hungary (1647), and at the age of nineteen elected Roman-German King. However, he never acceded as he died of smallpox when still a young man, prior to his father. He was succeeded as heir by his brother Leopold.