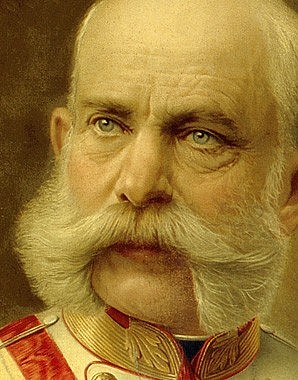 Franz Joseph I
Emperor of Austria, King of Hungary (ruled 1848–1916)

Born 18 August 1830 Vienna (Schönbrunn Palace)
Died 21 November 1916 Vienna (Schönbrunn Palace)

Franz Joseph ascended the throne of the Austrian Empire in 1848. His concept of rulership was informed by a great sense of duty and mission. After the upheavals of the 1848 revolution he endeavoured to re-establish the legitimacy of monarchical rule and to hold together the multinational state that was threatening to break apart. He was forced to make far-reaching concessions, notably in the creation of the dual monarchy through the Compromise with Hungary in 1867 and in consenting to a constitution.