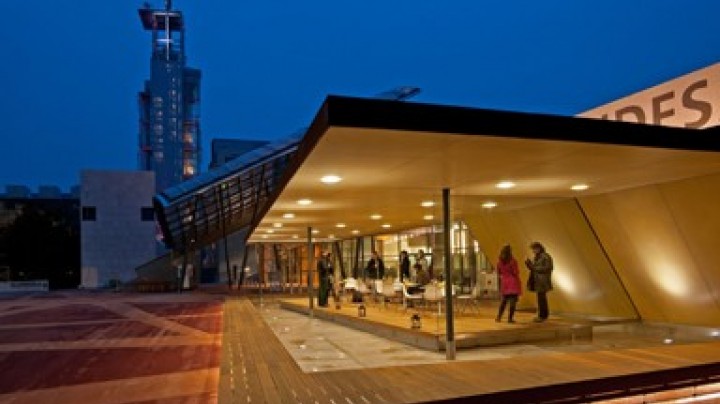 Landesmuseum of Lower Austria
The Landesmuseum of Lower Austria unites under one roof the key topics of history, art and nature. It also keeps live animals, thus has the status of a zoo. In this first museum he ever built the architect Hans Hollein has achieved a fascinating and informative networking of various fields of science and the arts.
Local History
The turbulent and momentous history of the Land of Lower Austria is presented in the form of vivid overview exhibitions in the new room reserved for special exhibitions. Databases on local history and a 3D cinema round off the presentation.
Art Collection
Masterpieces from the museum's own collection extend in range from the Middle Ages to the 1960s, thus present an overall view of the Austrian arts. Regular special exhibitions supplement and reinforce the overview impression.
Natural History
The multifarious phenomena and their interrelations within the European core region of Lower Austria are presented in an entertaining and dynamic way, providing a rich and fascinating experience. Complex basics of natural history are illustrated through regional phenomena. Huge aquaria and terrariums with live indigenous fauna provide the finishing touch to the nature show. Annually changing special exhibitions accentuate interesting aspects selected from this kaleidoscopic miscellany.
Family Museum
The Landesmuseum of Lower Austria is thus a place for the whole family. Numerous activities for young and old round off the presentation.

Landesmuseum of Lower Austria
Opening hours:
Tuesday to Sunday and public holidays 9 am - 5 pm