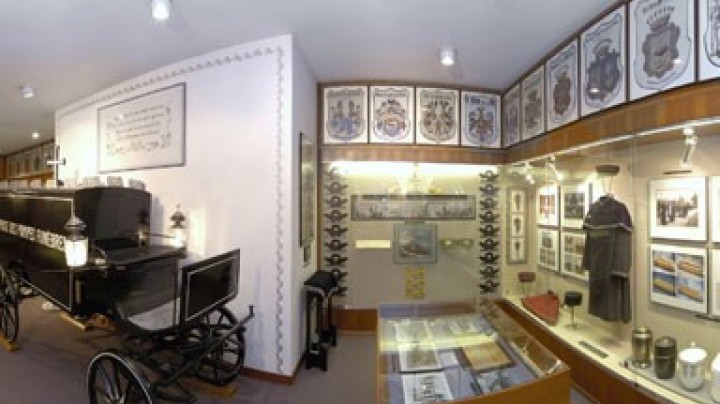 Bestattung Wien
Bestattung Wien, founded in 1907, is Austria's leading funeral director and one of the largest in Europe. During its history, its tradition-steeped enterprise has organised some two million burials – ranging from intimate services for the immediate family to grand state funerals. It provides undertaking services almost 18,500 times a year. Bestattung Wien has 13 branches in the Austrian capital.
Services include comprehensive funeral organisation, assistance with official formalities and insurance matters etc.; these are being continually extended, so that the bereaved are relieved of as many formalities as possible. Its experience and high customer service standards are testified to by ISO 9001 quality management certification.
Vienna Funeral Museum of the Bestattung Wien
The VIENNA FUNERAL MUSEUM of the Bestattung Wien was founded in 1967 and re-designed in 1987. It holds 1000 exhibits, offering a comprehensive overview of mortuary practices and funerary rituals that is unique world-wide, with its focus on the Federal Capital of Vienna. The  exhibits reflect the theme of dying and death in a respectful and dignified manner as a cultural nexus of transience, showing the transition to contemporary mortuary practices and funeral rites in a graphic and intellible presentation.

Opening hours:
workdays 12 pm and 3 pm
closed Sat., Sun. and public holidays.
Special appointments possible.
Viewing is only possible as part of a guided tour. Telephone appointments required.
Admission (incl. guided tour): EUR 4.50 (adults) EUR 2.50 (reduced) for school goers, apprentices, students, senior citizens, persons of disability, national military and social services and groups of 10 and more EUR 1.50 (for school classes)