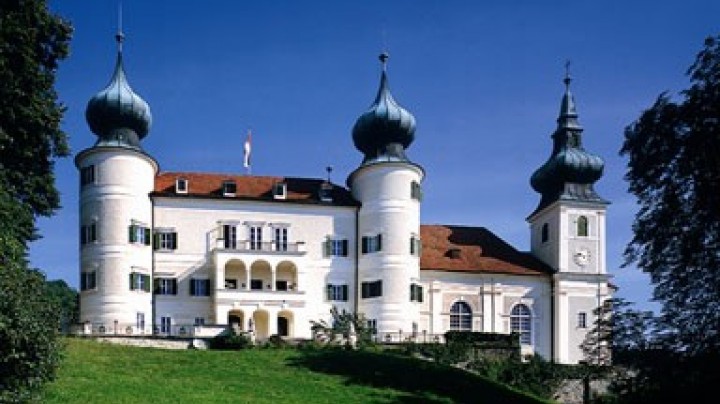 Artstetten Castle
"Fairy-tale Castle and the Blows of Fate"
Artstetten Castle was the family seat and summer residence of the Imperial family and the last resting place of Crown Prince Franz Ferdinand and his spouse, Duchess Sophie von Hohenberg, both victims of an assassination by a fanatic youth in Sarajevo in 1914.
The building was first mentioned in documents in the thirteenth century and is of entrancing architecture. It was remodelled many times throughout the centuries until it gained its final form: a square central section flanked by seven strikingly individual towers.
Thanks to its owners, the Hohenberg family, Artstetten Castle is a place where history still pulsates with life. It took only a few years for the Archduke Franz Ferdinand Museum to become a great art-historical attraction. Since 1982, visitors from all over the world have year by year followed the trail of one of the most fascinating personalities of the waning Habsburg monarchy: Archduke Franz Ferdinand, who is presented here from an unusual angle.
In the permanent exhibition "Archduke Franz Ferdinand's life & work" the visitor experiences the thin line dividing happiness and misery, life and death – and enters into the multifaceted world of the political thinker, reformer, collector and above all family man Archduke Franz Ferdinand. The wheel of time is turned back – historic events are galvanised back to life.

Fax:
+43 (0) 7413-80 06-15
Opening hours:
1 April to 1 November
Museum: daily 9 am am to 5.30 pm
Schloss Café: Thrusday to Sunday from 10 am