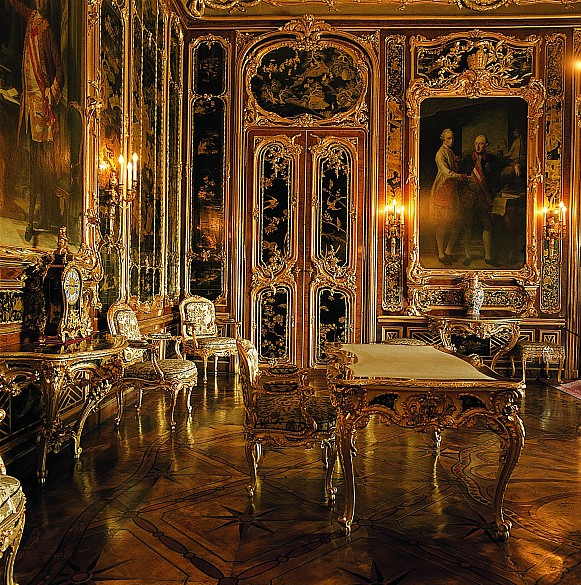 Vieux Laque Room at Schönbrunn, photograph
In contrast to the empress, the Austrian aristocracy had a great interest in French luxury goods, and to a certain extent influenced style at the Viennese court through their purchases of the latest fashionable applied arts objects. It was probably the architect Isidor Canevale who provided the designs for the Vieux Laque Room at Schönbrunn in 1770; he had previously designed a number of rooms in the palace of Count Wenzel Johann von Paar in Rococo style.
Copyright
Schloß Schönbrunn Kultur- und Betriebsges.m.b.H.