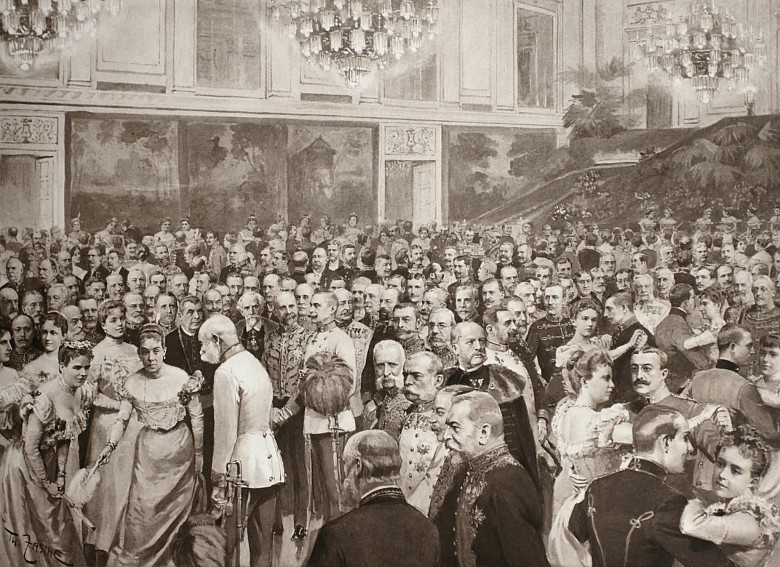 Theo Zasche: Court ball in the Redoutensaal, early 20th century, heliogravure
The Court Ball in the Redoutensaal was one of the highlights of the Viennese social calendar. However, it does not seem to have been an event greatly enjoyed by Emperor Franz Joseph, as is evident from a letter written to his wife Elisabeth: 'Today is the great Court Ball, which, as always, will be a rather arduous pleasure.' The Large Redoutensaal was completely destroyed and the Small Redoutensaal badly damaged by a fire on 26 and 27 November 1992. The rooms were restored to their original state between 1992 and 1997. Today they are used for concerts and congresses.
Copyright
Schloß Schönbrunn Kultur- und Betriebsges.m.b.H.