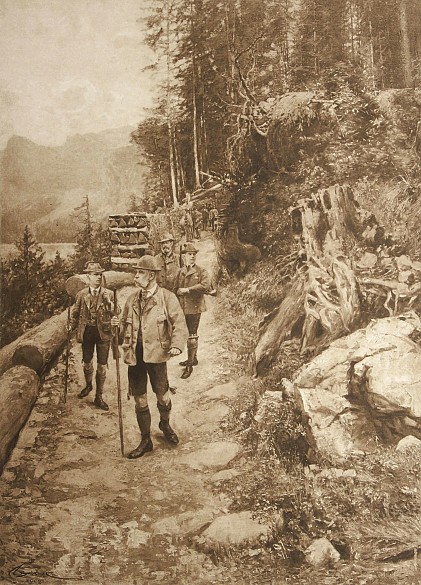 The Emperor together with Prince Leopold of Bavaria and his sons returning from a shoot at Lake Langbath. Heliogravure after a painting by Wilhelm Gause,1907.
From: "Neue Folge zu Viribus Unitis. Das Buch vom Kaiser. Kaiser-Galerie. Bilder aus dem Leben Kaiser Franz Joseph I., herausgegeben von Max Herzig", 1908.
Copyright
Schloß Schönbrunn Kultur- und Betriebsges.m.b.H.