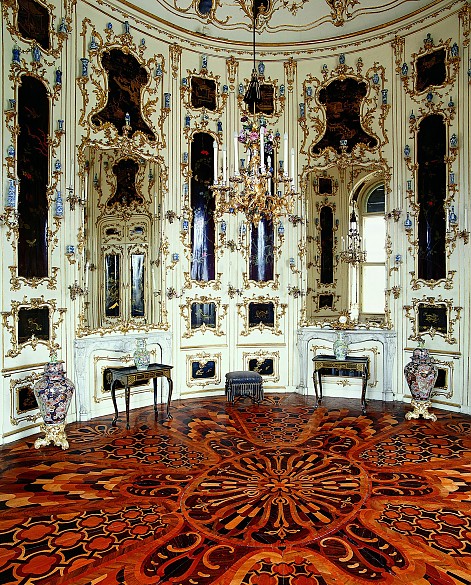 Chinese Cabinet at Schönbrunn
In 1760 two Chinese Cabinets were decorated and furnished with precious chinoiseries at Schönbrunn Palace. Maria Theresa had a penchant for oriental lacquer work, silk wall-hangings and porcelain from China and Japan, which had been a distinguishing feature of princely interiors since the beginning of the eighteenth century.
Copyright
Schloß Schönbrunn Kultur- und Betriebsges.m.b.H.