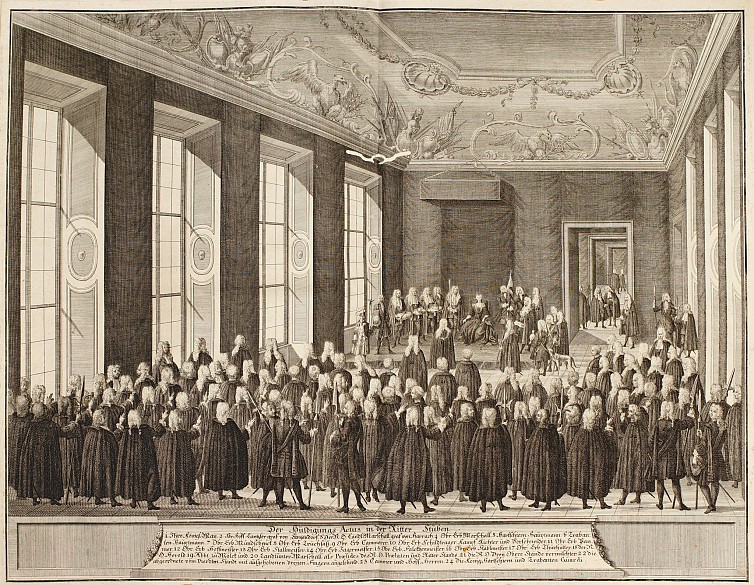 Act of Homage in the Knights' Room at the Vienna Hofburg, copperplate engraving, after 1740
This engraving depicts the Act of Homage performed by representatives from the Lower Austrian Estates, when they swore an oath of fealty to Maria Theresa as part of the Hereditary Homage of 1740. The members of the individual Estates are ordered according to rank. High-ranking Court dignitaries have taken up their position around the throne.
Copyright
Schloß Schönbrunn Kultur- und Betriebsges.m.b.H.