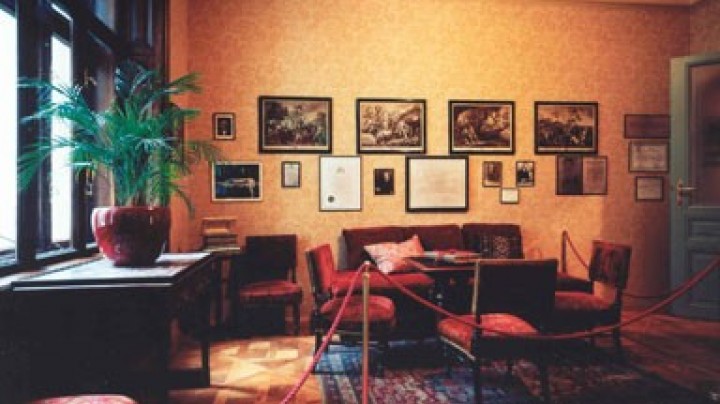 Sigmund Freud Museum
The Sigmund Freud Museum
The Sigmund Freud Museum has been installed  since 1971 in the house on Berggasse 19 in Vienna's ninth district. This is where Sigmind Freud lived and worked for 47 years, before he was driven into exile in 1938. The address has meanwhile become one of the most famous in the world; practically everything the founder of psychoanalysis ever wrote was produced in the house on Berggasee 19. Ground-breaking works like "The Interpretation of Dreams" or " Totem and Taboo" were written in his office study. The rooms – typical of a middle-class home from the late nineteenth-century period of industrial expansion – are today open to the public every day and attract between 60,000 and 80,000 visitors.
Exhibition on the origins of psychoanalysis
The Sigmund Freud Museum displays a documentation in the former practice facilities and private, residential  rooms of Sigmund Freud on the life and work of the founder of psychoanalysis. These include a video room where visitors can view unique, private footage of the Freud family from the thirties, original items owned by Freud, the practice waiting room and parts of his extensive collection of antiquities. Thus the environment in which the patients were analysed and a new science was discovered becomes a fascinating and palpable experience.
Art collection and temporary exhibitions
A collection of contemporary art shows the influence of psychoanalysis on the creative artistic process and the daily life of modern times; temporary special exhibitions present backgrounds of psychoanalysis, the historical context or examples of the response to this science throughout history.
Opening hours:
Daily 9 am -5 pm July to September daily 9 am - 6 pm