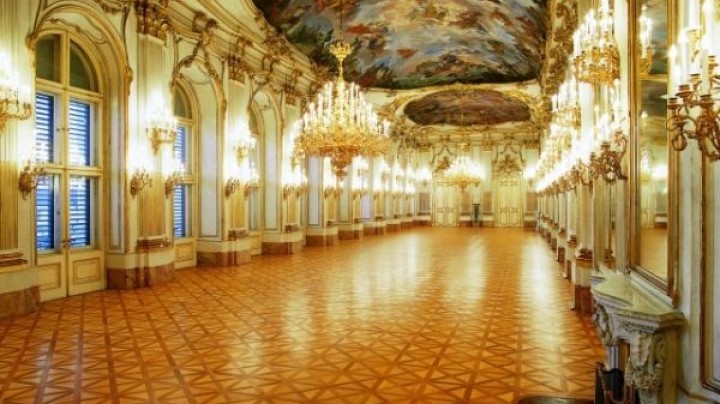 Schönbrunn Palace
Schönbrunn: Imperial attractions in the palace and gardens

The World Heritage Site Schönbrunn Palace is the most frequented tourist attraction in Austria. The residential and official rooms in the palace, all designed true to the originals, give an authentic impression of the Imperial lifestyle. Along with the surrounding gardens, Schönbrunn takes its place as a unique Baroque Gesamtkunstwerk – a total work of art – and is moreover a vital recreational area for the Viennese.
It passed to the ownership of the Republic of Austria at the end of the monarchy and was opened to the public. Since separating from the Federal Administration in 1992, the Schloss Schönbrunn Kultur- und Betriebsges.m.b.H., through tactful and customer-friendly commercial utilisation, has been self-supporting. Palace and garden extend over 1.5 km2 and are visited by 8-9 million people every year.
Out of a total of 1,441 rooms in the entire palace complex, 40 ceremonial rooms in the main building are open for viewing. The tour starts with the nineteenth-century residential rooms of Emperor Franz Joseph and his consort Elisabeth in the palace west wing and goes on through the official rooms in the centre part (also called "Staatstrakt") and then to the resplendent visitors' apartments. Concluding the tour is the so-called Franz Karl apartment, occupied by the parents of Franz Joseph – Archduchess Sophie and Archduke Franz Karl. A children's museum has been set up on the ground floor, in part adorned with frescoes by Johann Wenzel Bergl. This is an opportunity for large and small to have fun experiencing life in Imperial times by touching and trying out all kinds of things.
The garden has historically authentic buildings for visitors to admire, the Gloriette, the Neptune Fountain, the Roman Ruins – and new sites, mostly conceived after historical models, including the maze and the Crown Prince Garden.
The maze, labyrinth and Labyrinthikon playground comprise a total area of around 7,000 m2 including adventure apparatus – an irresistible invitation to a world of discovery.
Schönbrunner Schlossstraße 47