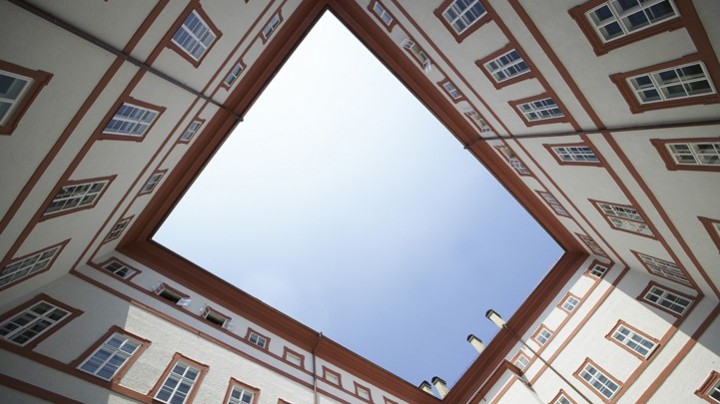 Salzburg Museum | Neue Residenz
Since summer 2007, the Salzburg Museum has taken the stage in the magnificent setting of the Neue Residenz - the "new residential palace" - on Mozartplatz, and with an entirely new concept. Precious artefacts, aesthetic presentation, an exciting conceptual approach and multimedia installations combine to make a harmonious and integrated whole. The Salzburg Museum is living proof that a modern museum can inform and yet at the same time entertain its visitors. It is therefore no wonder that the Salzburg Museum was awarded the 2007 Austrian Museum Prize and the Council of Europe Museum Prize in 2009.
Salzburg Personalities
It was not only the rulers of their respective eras who shaped the life of urban and rural Salzburg. The exhibitions on the first floor present the life and work of interesting Salzburg men and women from the sectors of art, architecture, science, literature, music, photography, handicraft and the working world.
The Salzburg Myth
The permanent exhibition on the second floor of the Neue Residenz with its resplendent ceremonial rooms focuses on the development of Salzburg in history, art and culture since Early modern times. It ranges over the era of the absolutist rule of the archbishops, the painters of the Romantic era with their fascinating pictures of the Salzburg universal landscape, topics of contemporary interest and much more.
The treasure trove of archaeology and the Middle Ages
Treasures from the collections of archaeology and the Middle Agesare on show in the Mirror Hall on the 2nd floor, including the Celtic beaked jug, the Pass Lueg helmet and the Gothic winged altarpiece by the Master of the "Virgo inter Virgines".
The Panorama Passage runs underground between the Salzburg Museum and the Panorama Museum. Here visitor can view archaeological finds from excavations in the Neue Residenz, among them a painted Roman wall. Moreover, city models, numerous decorative artefacts and historic data combine in a time trip through the development of Salzburg from Roman times to the present.
The Kunsthalle is located under the inner courtyard of the Neue Residenz – a multifunctional two-part hall sized around 500 m2 with an all-over light ceiling. Three major special exhibitions are held here every year.
Opening hours
Tues–Sun 9 am –5 pm, Thurs 9 am – 8 pm
July, August and December also Mon 9 am – 5 pm
Salzburg Museum | Neue Residenz