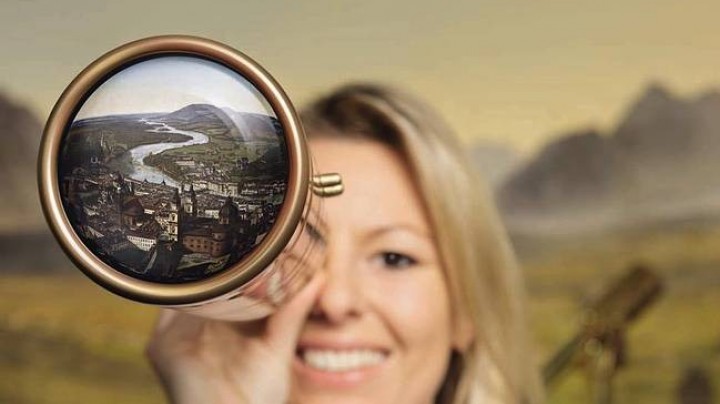 Panorama Museum | Residenzplatz
A wonderful view!
Step onto the visitors' platform and marvel at at the huge cyclorama (26 m circumference) of the historic city of Salzburg and its environs. The unique city panorama by J.M. Sattler (1786-1847) is 130 m2 in size. Telescopes give you a close-up view of sightseeing sites and many details from the city's daily life 200 years ago.
A specially developed interactive display shows you amazing comparisons between yesterday and today. Move the animated touch screens to access all the important information on the individual sightseeing sites and most striking  parts of the city of Salzburg.
In addition, the museum has so-called cosmoramas by Hubert Sattler on display,  a  much-travelled painter who produced these large-scale paintings to give us unusual views of nineteenth-century city- and landscapes.
Opening hours
Mon–Sun 9 am–5 pm
Thurs until 8 pm
Panorama Museum | Residenzplatz