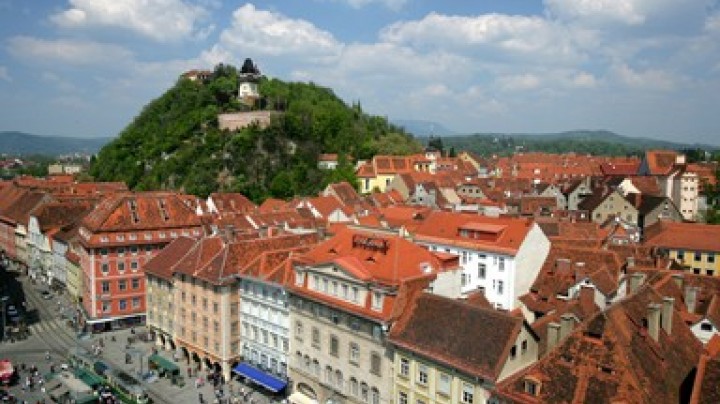 Graz Tourismus
Graz Tourismus functions as an official tourist bureau of the city of Graz, but simultaneously runs an incoming travel bureau through which people can book all the accommodation options and attractions in Graz and of course its environs.
On request, our travel bureau programme for groups or individual travellers takes charge of accommodation arrangements for conventions and seminars and also sees to the programme accompanying these occasions. A special feature is the hotel reservation programme operated by Graz Tourismus; visitors to the Graz website can book accommodation online in Graz and the surrounding region.
The Graz Convention Bureau (GCB) informs about congress centres, conference hotels, venues for events, compiles offers and supports organisers in preparation and organisation of the event.
The task of the GCB is to position and promote Graz as an leading congress and conference destination in Austria and Europe.
Take advantage of our longstanding tradition in order to achieve a successful implementation of your plans. We advise and support you free of charge in all key activities and planning and have lots of valuable tips at hand.
Graz hits top score in the two themes of "culture" and "pleasure". Graz, as a culture capital, offers its visitors a rich programme of events – the festival of classical music "Styriarte" in summer, the jazz festival "Jazz Summer Graz" on the Schlossberg or the "spring" festival of electronic art and music.
Graz is also Austria's top and indeed only "pleasure capital", treating the populace and visitors to the freshest products from the surrounding region.
Its care and preservation of the exquisite historic city was also rewarded; since December 1999 the historic city in Graz has been nominated a World Heritage Site.
Come and see for yourself and be amazed at the diversity of the second largest city in Austria.