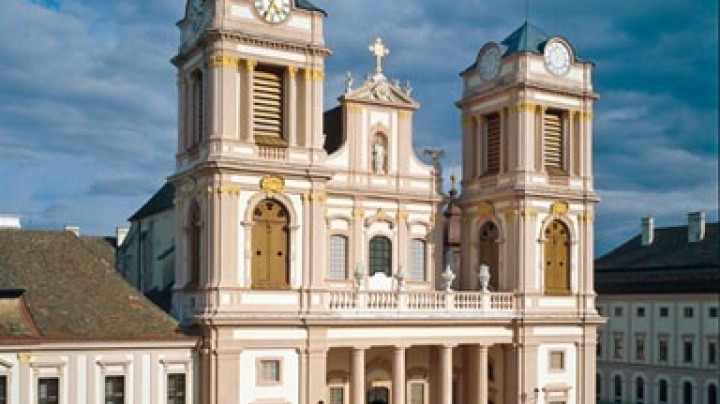 Göttweig Abbey
The Benedictine monastery of Göttweig is enthroned at 449 m above sea level on the eastern edge of the Wachau opposite Krems. Since 2001 it has been a World Heritage Site and today it is not only an attraction for guests from all over the world, but also a spiritual centre in the heart of Lower Austria, supported by a community of over 40 monks.
The monastery, also called the "Austrian Montecassino", was founded by Bishop Altmann of Passau in 1083 for a community of canons who lived according to the Augustinian rule. In 1094 Göttweig was handed over to the Benedictines. Today only remains of the medieval buildings remain, namely the Erentrudis Chapel from 1072, the Old Castle with the Graphic Collection, the crypt and choir of the church as well as a cloister remnant. After a devastating fire catastrophe in 1718, it became necessary to rebuild the monastery in the Baroque style. The imperial court architect Johann Lucas von Hildebrandt provided the plans for the magnificent monastery building, which was begun under Abbot Gottfried Bessel but could no longer be completed.
The monumental imperial staircase with the fresco by Paul Troger from 1739 is one of the most beautiful and largest baroque staircases in Europe. The ceiling painting shows Emperor Charles VI as Helios Apollo in his sun chariot, accompanied by muses and scientific personifications. The adjoining princely and imperial rooms present exhibits from the rich art collections of the monastery in annual special exhibitions. Today, the Altmanni Hall serves as a festive setting for events such as the Europaforum Wachau, but was originally conceived as a dining hall for distinguished guests.

Opening hours:
Mid-March to early November, daily 10 am - 6 pm, last admission 5 pm