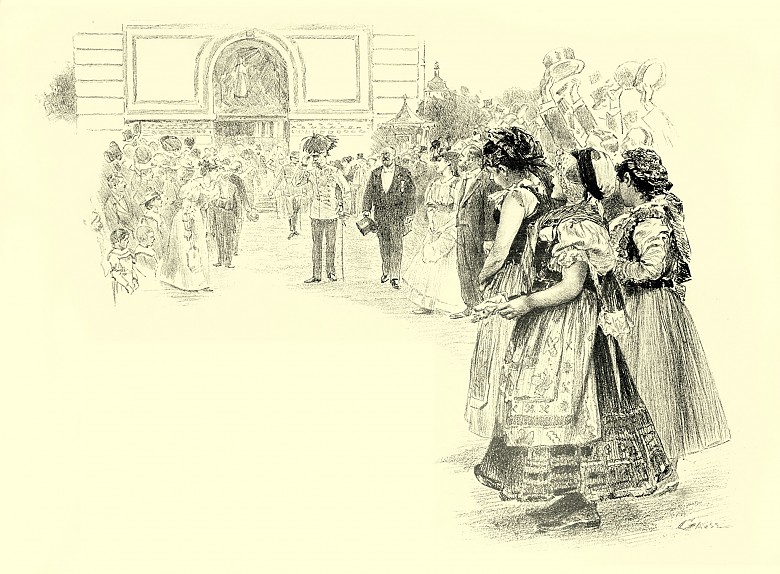 Wilhelm Gause: Prague - At the exhibition of 1891, drawing, 1898
In 1891 the Jubilee Exhibition took place in Prague, an event intended to honour the centennial of the first Bohemian industrial exhibition in 1791. Emperor Franz Joseph visited the exhibition, which was overshadowed by the conflict between the German and Czech ethnic groups. The event was boycotted by German-Bohemian companies, thus becoming an exclusive showcase for Czech industry.
Copyright
Schloß Schönbrunn Kultur- und Betriebsges.m.b.H.