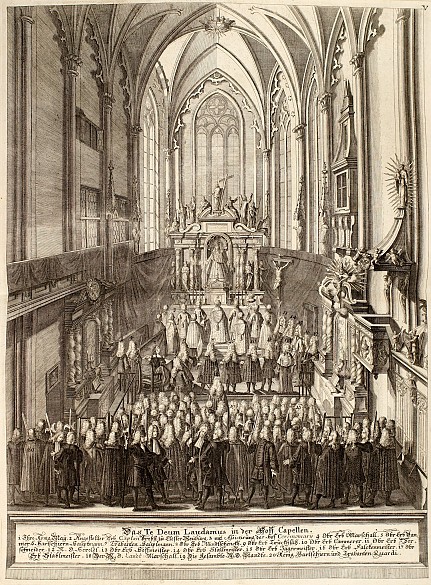 Te Deum in the Hofburg chapel, copperplate engraving, after 1740
This engraving shows the thanksgiving service held on the occasion of the ceremony of Hereditary Homage paid by the Lower Austrian Estates when Maria Theresa assumed the reins of government. It records the interior of the Hofburg chapel as it looked in the first half of the eighteenth century.
Copyright
Schloß Schönbrunn Kultur- und Betriebsges.m.b.H.