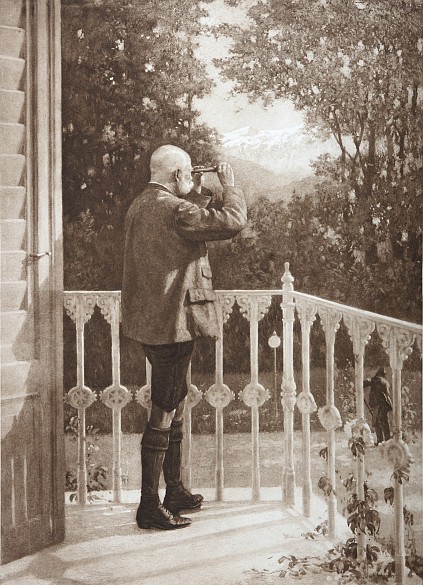 Emperor Franz Joseph on the balcony of the imperial villa. Kaiser Franz Joseph auf dem Balkon der Kaiservilla. Colored heliogravure after a watercolor by Josef Schuster, 1910
The Kaiser looks at the weather on the Dachstein with a telescope. From: "Zweite Folge zu Viribus Unitis. Das Buch vom Kaiser. Franz Joseph I., 80 neue Bilder aus dem Leben unseres Kaisers, herausgegeben von Max Herzig", 1910.
Copyright
Schloß Schönbrunn Kultur- und Betriebsges.m.b.H.