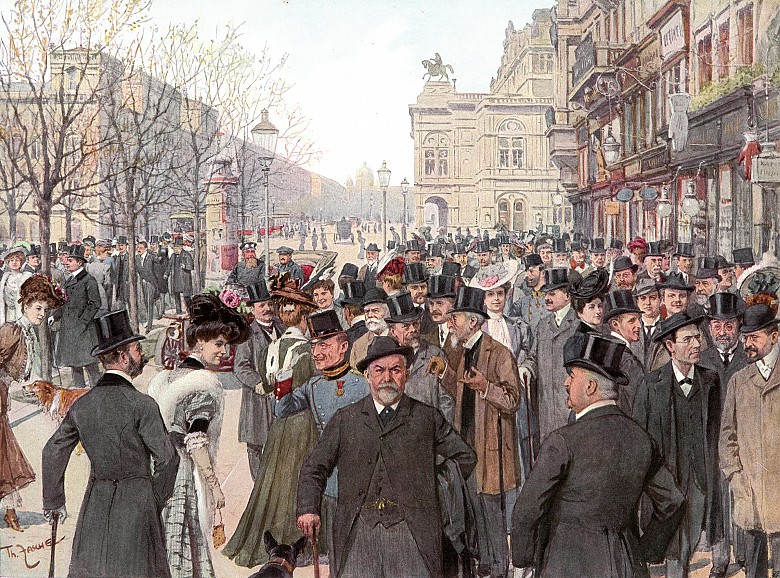 The Corso on the Ringstrasse in Vienna. Print after a painting by Theo Zasche, c. 1900
On 20 December 1857 Emperor Franz Joseph signed the decree ordering the demolition of the city walls and the construction of the Ringstrasse – a magnificent boulevard encircling the centre of Vienna lined with stately buildings and parks. Today the Ringstrasse symbolizes the era of the late Monarchy, as the scene of the rise of the upper-middle classes, a locus of 'seeing and being seen' and emblematic of a flourishing artistic and cultural world whose denizens frequented its coffee houses.
Copyright
Schloß Schönbrunn Kultur- und Betriebsges.m.b.H.