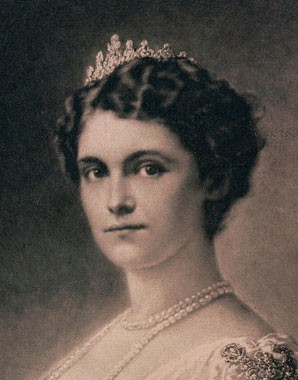 Zita of Bourbon-Parma
As consort of Emperor Karl I, Empress of Austria; Queen of Hungary

Born 9 May 1892 in Pianore, Province of Lucca, Tuscany (I)
Died 14 March 1989 in Zizers, Canton of Grisons (CH)

Zita married the future emperor Karl I in 1911. Their eldest son was Otto Habsburg-Lorraine. Zita had a great influence over the decisions taken by her husband and played an important role in the Sixtus Affair of 1917, an attempt to end the World War for Austria-Hungary by means of a separate peace with the Allies. After the death of her husband on Madeira in 1922 she lived in Spain, Belgium, Canada and Switzerland. She was not permitted to enter Austria again until 1982.