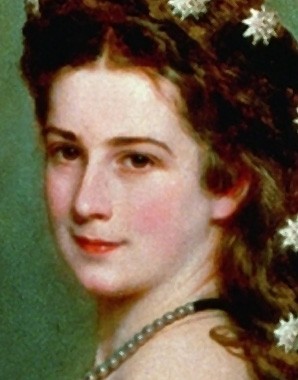 Elisabeth
As consort of Emperor Franz Joseph, Empress of Austria and Queen of Hungary

Born 24 December 1837 (Munich)
Died 10 September 1898 (Geneva)

Elisabeth, 'Sisi' to her family, was the daughter of Duke Max in Bavaria and Duchess Ludovika. She was betrothed to her cousin the young Emperor Franz Joseph at Bad Ischl in 1853; they married at the Augustinerkirche in Vienna in 1854. Elisabeth became a symbol of the declining years of the Habsburg Monarchy and in the twentieth century the object of a veritable cult. Her assassination by an anarchist in Geneva added to the fascination her life and personality were to exert on so many people.